A Post-COVID 'New Normal' - mRNA Technology
A Post-COVID 'New Normal' - mRNA Technology
Tuesday 02 March 2021
mRNA TECHNOLOGY: A THERAPEUTIC APPROACH DRIVEN INTO THE MAINSTREAM BY THE COVID-19 PANDEMIC
The pandemic outbreak is being a real turning point for the mRNA field as the success of the mRNA-based COVID-19 vaccine is certainly contributing to unlock the power of this technology.
The rapid progress of mRNA vaccines proves that the RNA therapeutics market was ready to take off well before the pandemic. A combination of factors has now prepared the mRNA space to shape the face of medicine.
The mRNA field now better equipped for the race to the market.
In this scenario, which themes and stocks are the winners?
Click below to read the full document.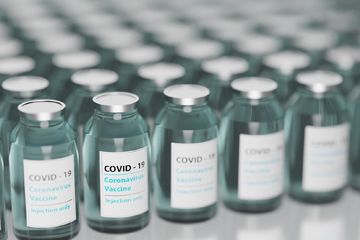 USD 2.5 BILLION HAS BEEN INJECTED BY THE US GOVERNMENT FOR VACCINE DEVELOPMENT
---
Document