A Post-COVID 'New Normal' - Hybridization of Work and Education
A Post-COVID 'New Normal' - Hybridization of Work and Education
Tuesday 02 March 2021
HYBRIDIZATION OF WORK AND EDUCATION: A NEW NORMAL IN A POST-COVID WORLD
One year ago, the entire world had to rethink its daily routine with a single space-time horizon – the here and now. Remote learning and working have become the new normal, a new normal that will last in a hybrid way. After Work From Home (WFH), welcome HWFH, with a H for Hybrid!
At the peak of the crisis in April 2020, half of the world's population have been asked or ordered to stay at home. Without any possible alternatives, some companies and employees have experienced remote work for the first time. The trend is expected to continue thanks to a new global awareness.
Computer, online meeting tools, cybersecurity, cloud and connectivity services…those businesses have been the biggest winners in 2020.
In this scenario, which themes and stocks are the winners?
Click below to read the full document.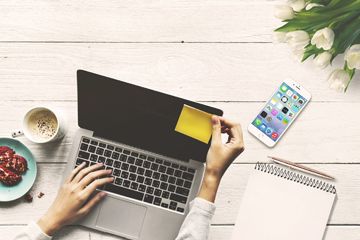 >20% OF THE WORKFORCE COULD BE WORKING REMOTELY 3 TO 5 DAYS A WEEK
---
Document